America's Beauty Show, Chicago
From 28th to 30th April, Cosmetologists Chicago organized the 84th edition of America's Beauty Show at Chicago's McCormick Place, one of the largest professional events of North America. New trends, best seller products, refresher courses and high level training, live show and conferences: at America's Beauty Show the best international manufacturers met tens of thousands professionals from all over the world. As every year Maletti attended this important event, but for this edition it was present in a different guise. The exhibition was the first event in collaboration with Belvedere, the major manufacturer of furniture for Hair Stylists in North America, with which the Emilian Group recently signed a partnership contract.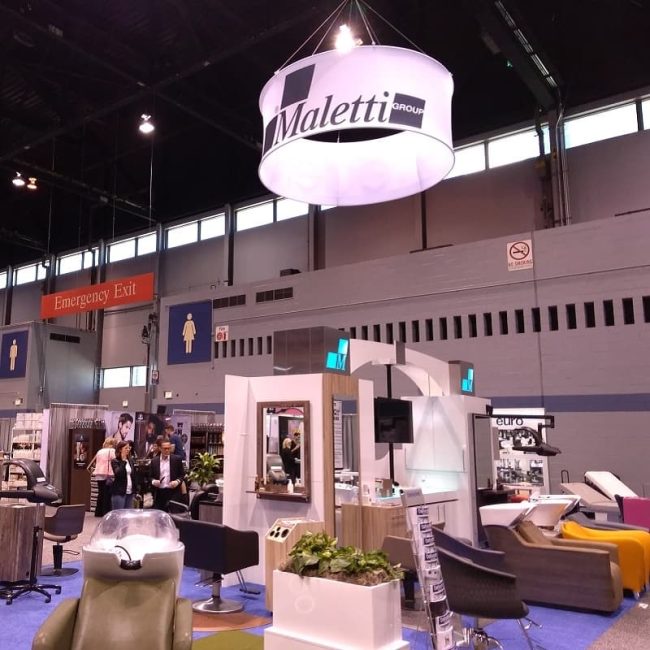 The stand of the newborn Maletti-Belvedere was a products' showcase for Uki, Nilo and Maletti. On display some of the best styling chairs by Maletti such as Angelina, Mimì and Eco Fun or the last washing unit Eden and Prima Classe, that were launched on the US market for the first time. Nilo put on show its Harmony, Smart Nails e Amalfi multi-function treatment beds, while Uki showed its Jelly Fish, Magnetic Trolley and Manhattan professional trolleys.
Beauty Star, instead, had a separate space where some of the bestselling chairs were presented, such as Kami, Charme, Kubic, Domingo or Elvis, the barber chair, and the Konka washunit.
America's Beauty Show 2018 was an important opportunity not only to present the new Maletti-Belvedere collaboration to the North American market, but also to offer a complete showcase of the Group's products.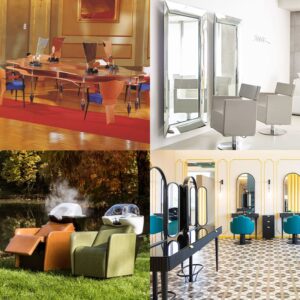 1936 – 2021: Maletti Group celebrates its 85th birthday.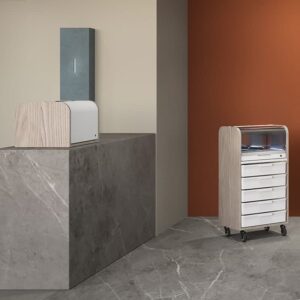 Sterilize, sterilize, sterilize.
If before, in salons and beauty centers, it was a daily action to be carried out with a certain care and attention, today it has become almost a mantra to be repeated over and over again.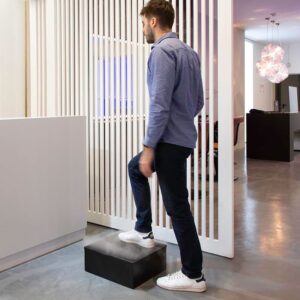 Protecting customers and operators is already essential from the very the first area of the salon or beauty centre, i.e. the entrance.