For more than 85 years we have been working with passion and dedication in the world of beauty. The furniture designed by Maletti are now exported to 118 countries through the work of a large network of distributors and an ever increasing number of showrooms.
Sarah Collection by Sarah Lavoine
Classic and contemporary, functional and comfortable: the Sarah collection is a harmony of contrasts between past and present.
+Discover the collection
Alu Green Collection: Fascinating designs, contemporary style and sustainability
In the salons designed by Maletti, the elegance of the furniture is combined with respect for the environment in an ideal of sustainable wellbeing.
+ Discover more
Explore the essence of Beauty Design in the Maletti collections
The Maletti collections have been designed by the greatest Italian and international designers including Philippe Starck, Claudio Silvestrin, Bořek Šipek, Ross Lovegrove, Didier Gomez, Christophe Pillet, Matta & Varaschin and Giovannoni Design.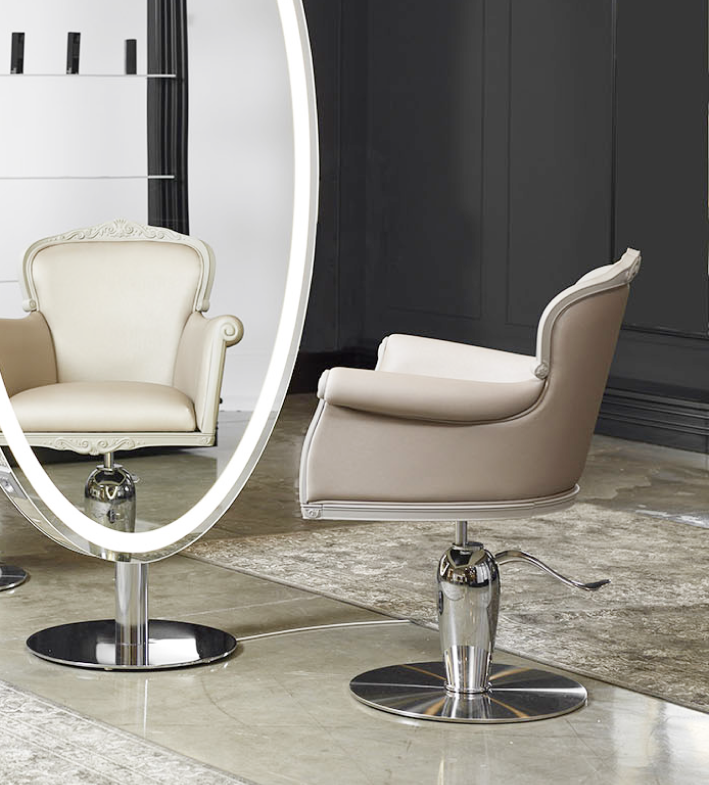 Modern Collection by Philippe Starck
Not simply furnitures, but authentic, contemporary works of art.: an evolution which has led Maletti products to combine Beauty and Design.
+ Discover the collection