design STUDIO GIOVANNONI DESIGN
Alu Green is composed entirely of recycled and/or zero-mileage recyclable materials, it comes with sinuous, embracing forms that are extremely versatile and dynamic, thanks to the modular fibreglass wash units. The wash unit frames come in three different shapes, to create infinite combinations to suit any setting.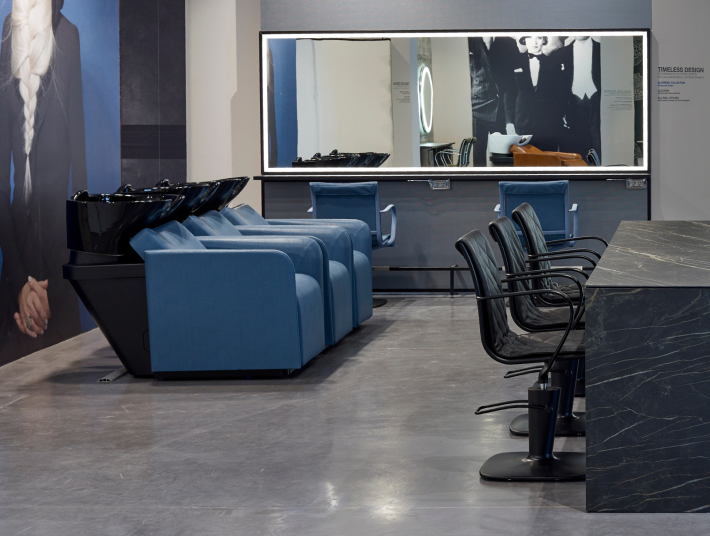 An original collection with a Neo-Baroque style, made from brightly coloured, sculptural furnishings for hair salons, two product lines that today still carry the same inestimable value: products with a timeless, unique and exclusive design, the expression of stylish modernity.