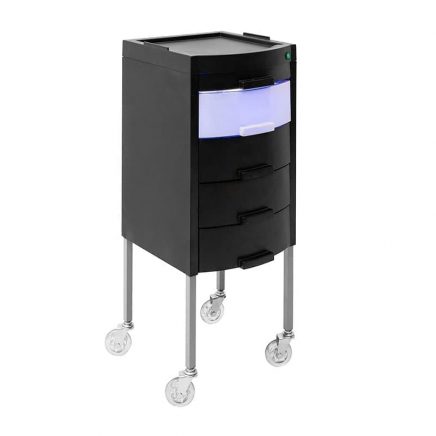 Manhattan service trolley with integrated sterilization drawer.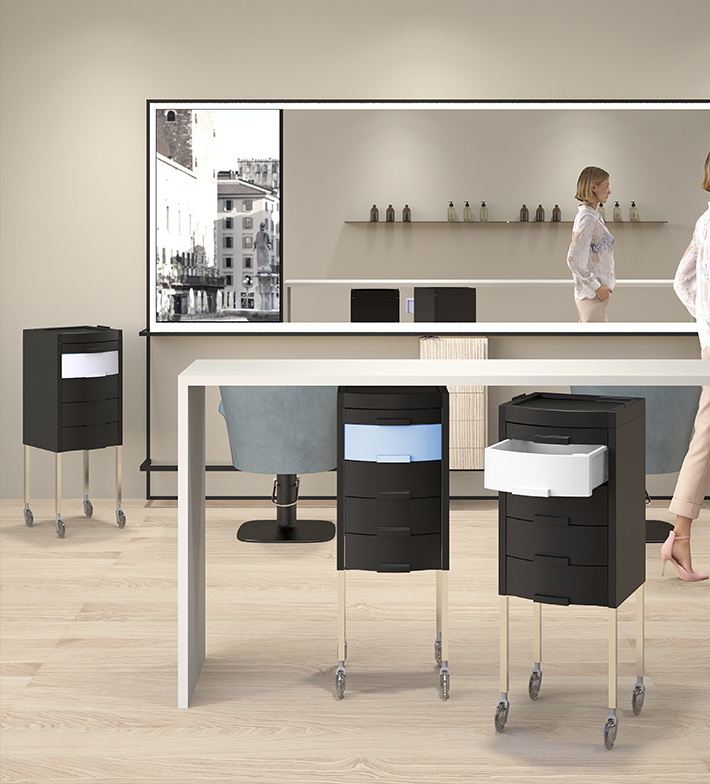 Drawers made of scratch-resistant and shockproof ABS with drawer equipped with UV-C Ozone Free lamps for the sterilization of work tools, with activation when closing the Blue LED light of UV-C lamps and deactivation when opening. Complete with Gonzales anti-hair standard wheels. Black trolley with white sterilizing drawer (so as to glimpse the blue light of closed drawer sterilization).
OPTIONAL available on request:
Hair dryer holder and wheels Speedy 044088A
Recommended treatment time 15 min.
Power supply 220v. or 110v with absorption of 25 watts
Other products from collection Salone 100% Safe