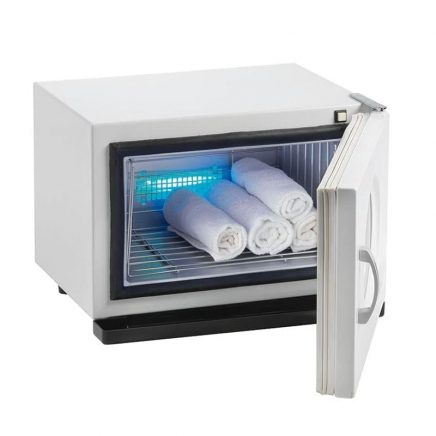 UVC-Hot Caby is used for clothes and tools disinfaction in a safe enviroment.
HOT CABY SMALL N92711
Dim. 36 cm 32 cm 26 cm
HOT CABY MEDIUM N80231
Dim. 47 cm 37 cm 35 cm
HOT CABY BIG N70231
Dim. 47 cm 39 cm 55 cm
Realised with 2 disinfaction technologies: one cold with UV-C ray and one with germicide lamp (70°) which could be used separetely or at the same time selectign 2 different switches.
Available in white and brown.
Power supply at 220v or 110v.
HOT CABY SMALL N92711
HOT CABY MEDIUM N80231
HOT CABY BIG N70231
Other products form 100% Safe salons collection