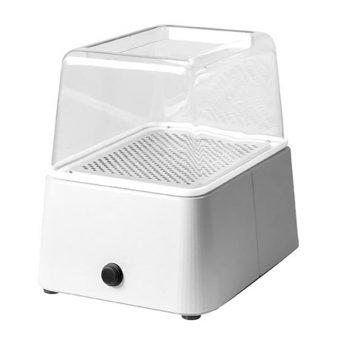 Sanitizer for small items
Disinfectant device for instruments (such as brushes, scissors, and other small objects) by spraying disinfectant liquid.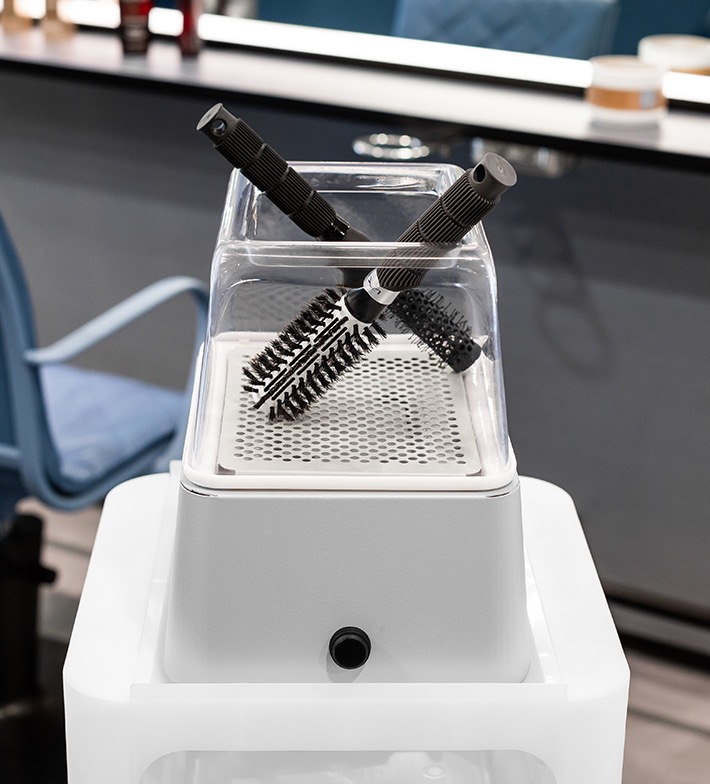 Equipped with BLUE LIGHT LED that indicates the operating status and an opal polycarbonate tank. Manual timed activation. Removable tool support grid in painted AISI 304 steel.
Sanitization by atomization of liquid disinfectant, laboratory tests have shown an effectiveness of reducing the bacterial load equal to 99.9%.
Tests carried out by means of quaternary salts in concentration 1%.
Tank capacity 0.5lt. Manual loading of liquid disinfectant.
Other products form collection 100% Safe