Stefano and Elisa Giovannoni's design research has led to a collection which features curved wood and three-dimensional chairs which have no "back", as they are designed to be freely positioned anywhere in the room.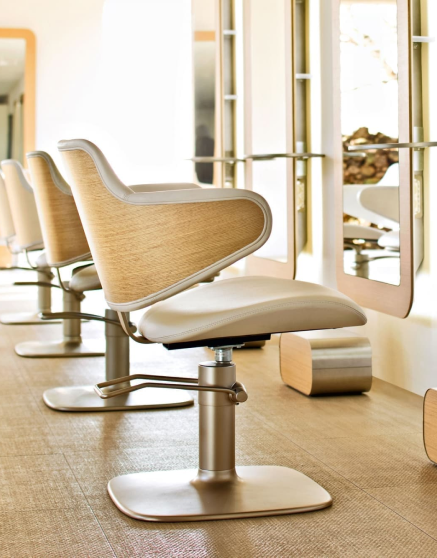 The two styling chairs have 3D curved wooden frames which contain the padding. The joint between the two materials is inspired by traditional leather chairs, making them domestic and comfortable.
The wash unit comes with a new concept, designed to create a feeling of exclusivity and comfort in the user, with no superfluous ostentations. This chair has a wooden structure which contains the ceramic wash basin and many accessories, and is reminiscent of an air plane cabin; it can be placed anywhere in the salon, like a piece of domestic furniture, without hindering the operator's work, which is made easier by the generously sized washbasin.
The products of  Green First collection
Designers of the collection:
Giovannoni Design