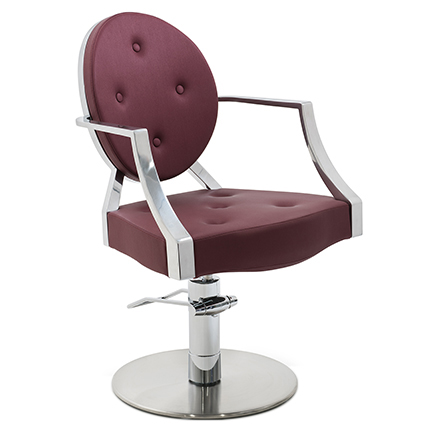 The luxurious design of the Pompadour hairdressing chair brings a touch of retro elegance to your salon. Extremely comfortable thanks to the wide seat and it's compatible with all Maletti line chair bases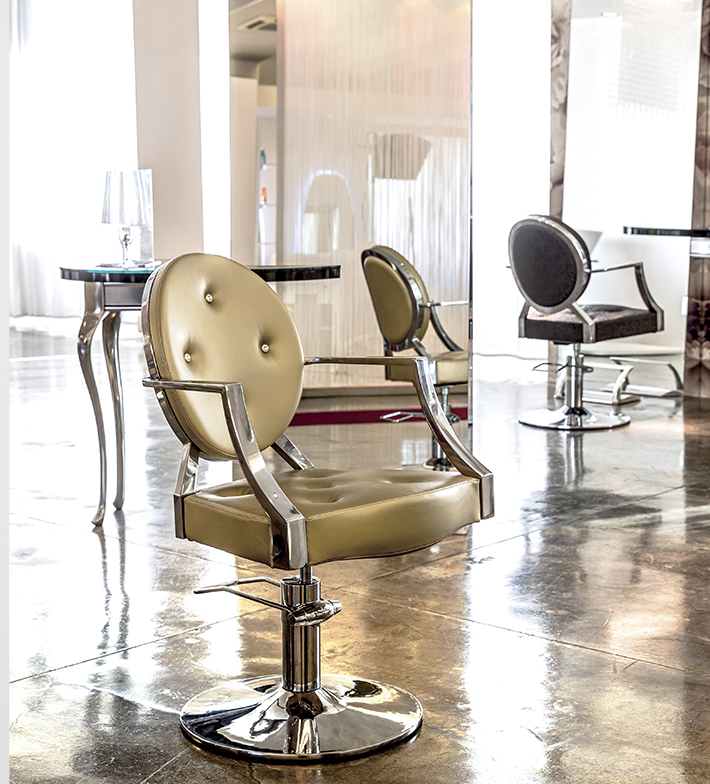 Polyurethane foam back.
Polyurethane foam seat with wooden insert. Polished aluminium armrests and back support.
Vinyl upholstery Skay. Capitonnè buttons.
Optional protective PVC cover
Pompadour Crystal 3369
Pompadour Capitonné 3371
Pompadour easy 3372
Upholstery available for Pompadour
Salons made with Pompadour
The designer of the collection:
Maletti Creative Team