Maletti opens its first showroom in Germany
Design, quality but also innovation and technology: the best of Maletti's production reaches the banks of the Rhine. In March, Maletti Group opened its first exhibiting space in Germany, in the city center of Düsseldorf. Not just an ordinary showroom, but a complete experience dedicated to hairstyling experts.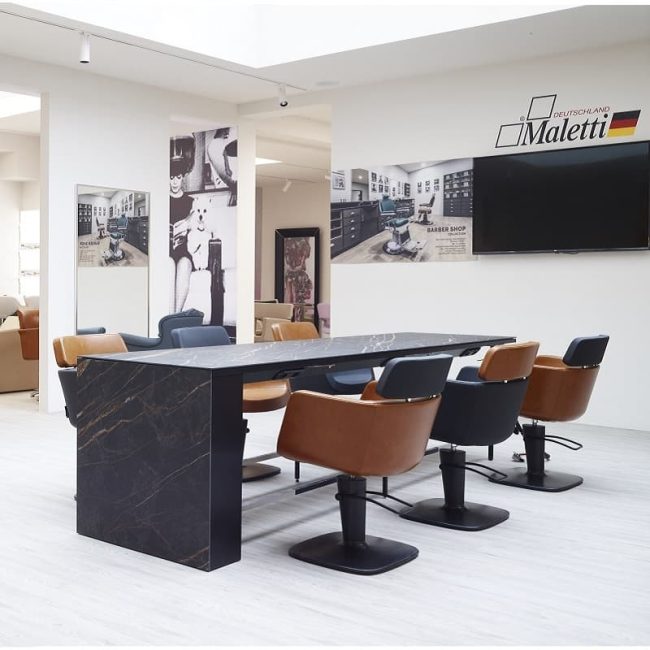 Consultation, design, custom-made solutions and much more. The brand new space of more than 500 square meters designed by Elisa Gargan Giovannoni, Art Director of the Group, has also been conceived as an important showcase where customers and professionals can personally test the products on display, from the wash units to the multi-function treatment beds. In fact, in the showroom, all the brands of the Maletti Group, Nilo, Salonitaly and Beauty Star are on display with their respective latest collections, as well as the timeless best sellers of internationally renowned designers such as Philippe Starck. In addition to the well known showrooms in the historic headquarters of Scandiano, in Milan, the capital of Made in Italy design, in Paris, in Lima – Perù and the one in Cabo Horn, Brazil, our consultants are now at the service of hairstylists and beauty-design professionals also in the new Düsseldorf space to find the right solution to every need. A 360-degree expert advice service that distinguishes the deep attention that Maletti dedicates to its customers, from the design phase to post-purchase.
Maletti Deutschland Showroom: Klosterstrasse 49, 40211 Düsseldorf Opening hours: Monday – Friday, 10 am – 6 pm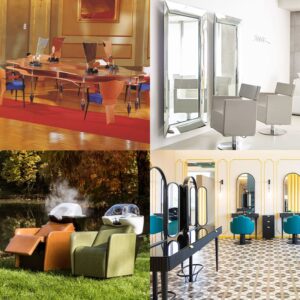 1936 – 2021: Maletti Group celebrates its 85th birthday.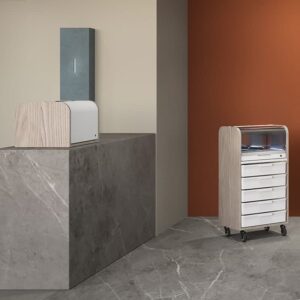 Sterilize, sterilize, sterilize.
If before, in salons and beauty centers, it was a daily action to be carried out with a certain care and attention, today it has become almost a mantra to be repeated over and over again.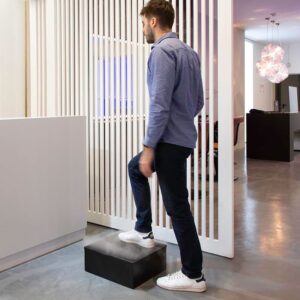 Protecting customers and operators is already essential from the very the first area of the salon or beauty centre, i.e. the entrance.