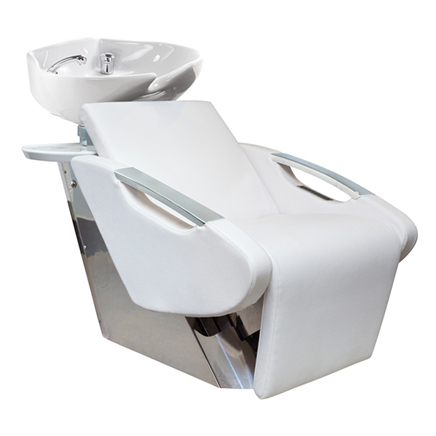 Wash unit that can be combined with the steam system
Double action wash unit for operation in the European position with the back tilted back by 35° and in the Oriential fully horizontal position.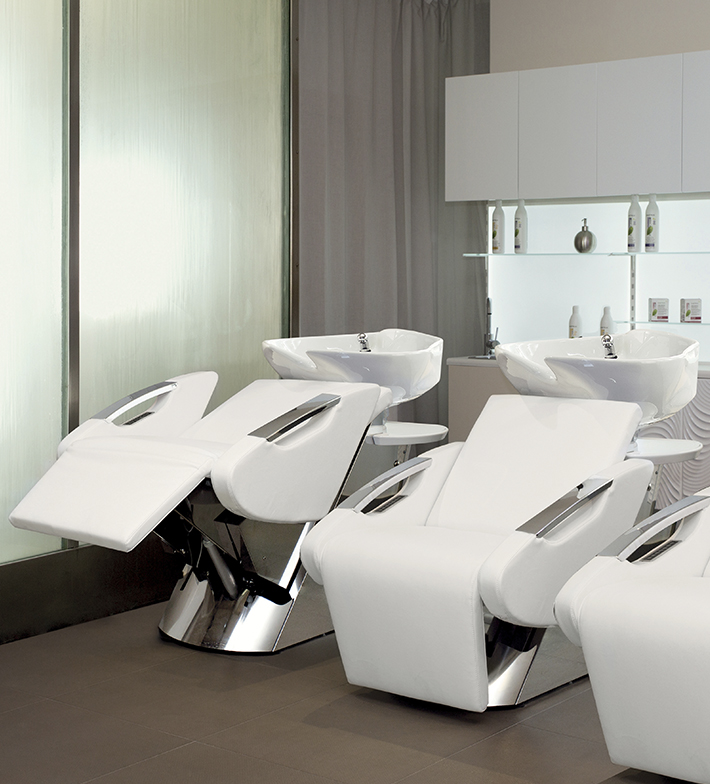 Zen Air Massage, AISI 304 stainless steel, galvanised steel and polyurethane frame with vinyl upholstery and polished aluminium.
Electrical operation with position memory.
Electric leg lift and seat adjustment.
Air massage system. Tipping white enamelled ceramic basin.
White ceramic under basin shelf.
Air massage system.
Trap with hair strainer filter
Zen 43933 Air Massage
Zen 43912 Comfort
Upholstery available for Zen