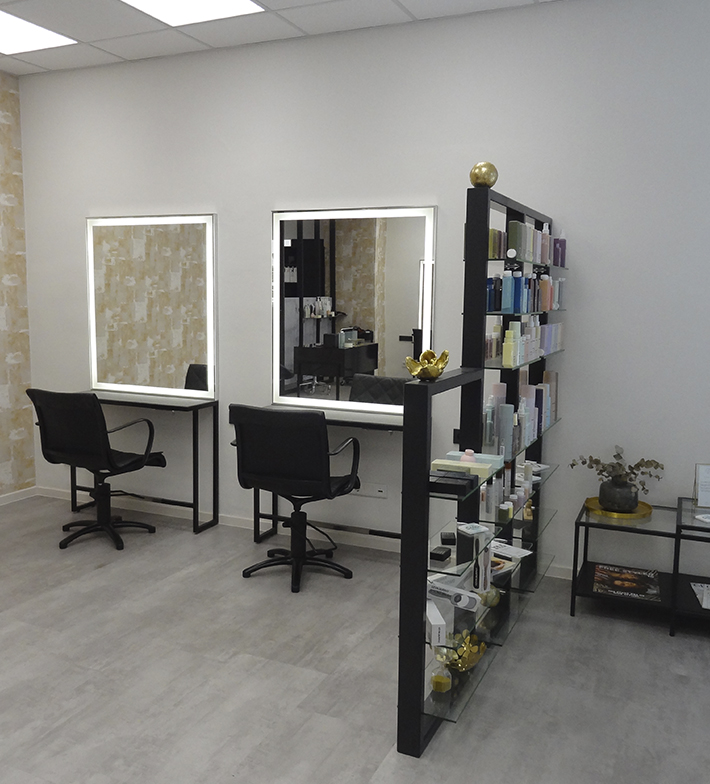 MIRROR UNIT MINIMAL QUADRA SINGLE P50702 113,5 CM 3,5 CM 99 CM
CONSOLLE MINIMAL SINGLE P50721 80,5 CM 33 CM 99 CM
Frame in laminated wood, thickness 25mm.
Side edging in high-resistance laminate with mirror-polished finish.
5mm front safety mirror with matt frame.
LED lighting with high colour performance around the edge of the frame.
Heat temperature 4000k, neutral light.
Mirror fixing with snap-on bayonet bracketsate.
Single-seater wall-mounted console:  Powder painted steel frame. Raw steel finish. Ceramic top with anthracite limestone finish.
Pull-out dryer holder. Steel coated footrest.
Optional chest of drawers, laminate frame. 2 draws with standard guides.
MINIMAL QUADRA SINGLE P5070
MINIMAL QUADRA DOUBLE P5071
Console MINIMAL SINGLE P5072
Drawers MINIMAL BOX p5073
Salons made with Minimal quadra
The designer of the collection:
Elisa Gargan Giovannoni