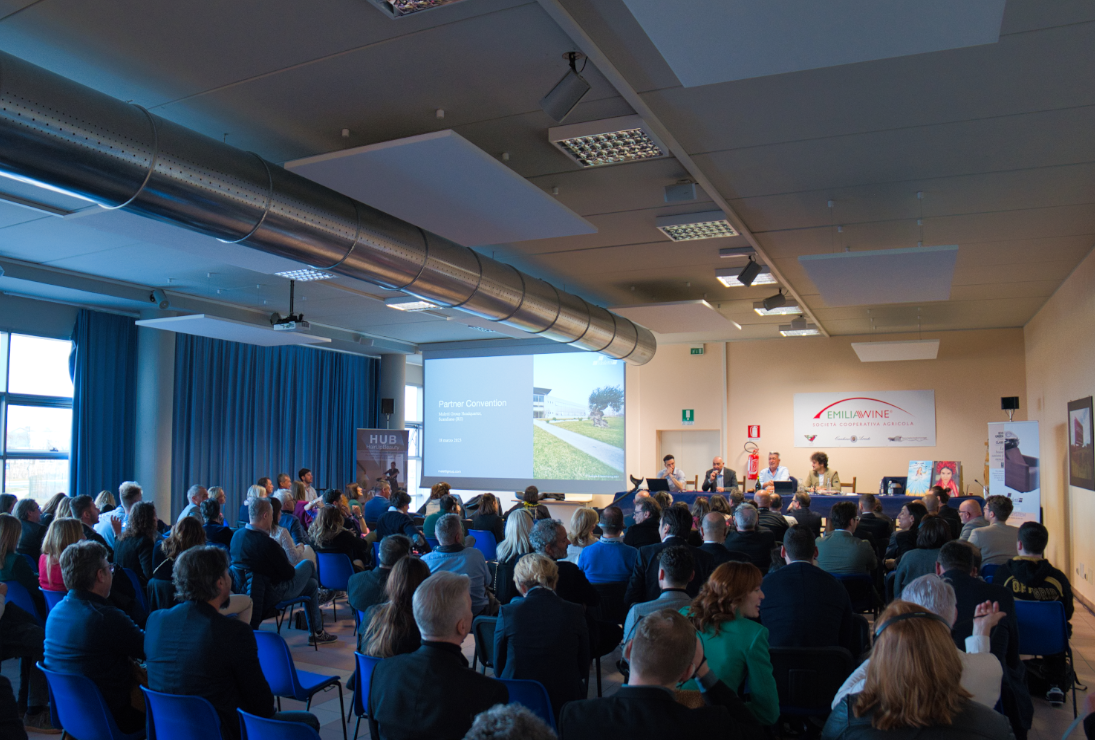 March 20, 2023
MALETTI GROUP PARTNER CONVENTION 2023
The 2023 edition of the Partner Convention was held on Saturday 18 March at the Maletti Group headquarters in Scandiano.
The event began inside the Fellegara headquarters with a short visit to our showroom where participants viewed the latest novelties and trends by Maletti, Beautystar and Nilo.The plenary session of the convention was hosted by Emilia Wine. Topics discussed included marketing programmes, new digital projects, developments in eco-sustainability, the new 2023 furnishing trends presented by architect Elisa Giovannoni, the new SPA line by architect Alberto Apostoli, and the scanning and electron microscope study by Prof. Arcuri, of the University of Perugia, on the benefits of treating hair with steam.
During this event, Maletti and its channel partners had the pleasure of connecting with Rossano Ferretti, creator of the international Talent Show HairStyle of which Maletti is a sponsor, who gave a brief presentation of the format which will soon be broadcast on televisions in Italy, Spain, Brazil, Mexico and the USA.
---