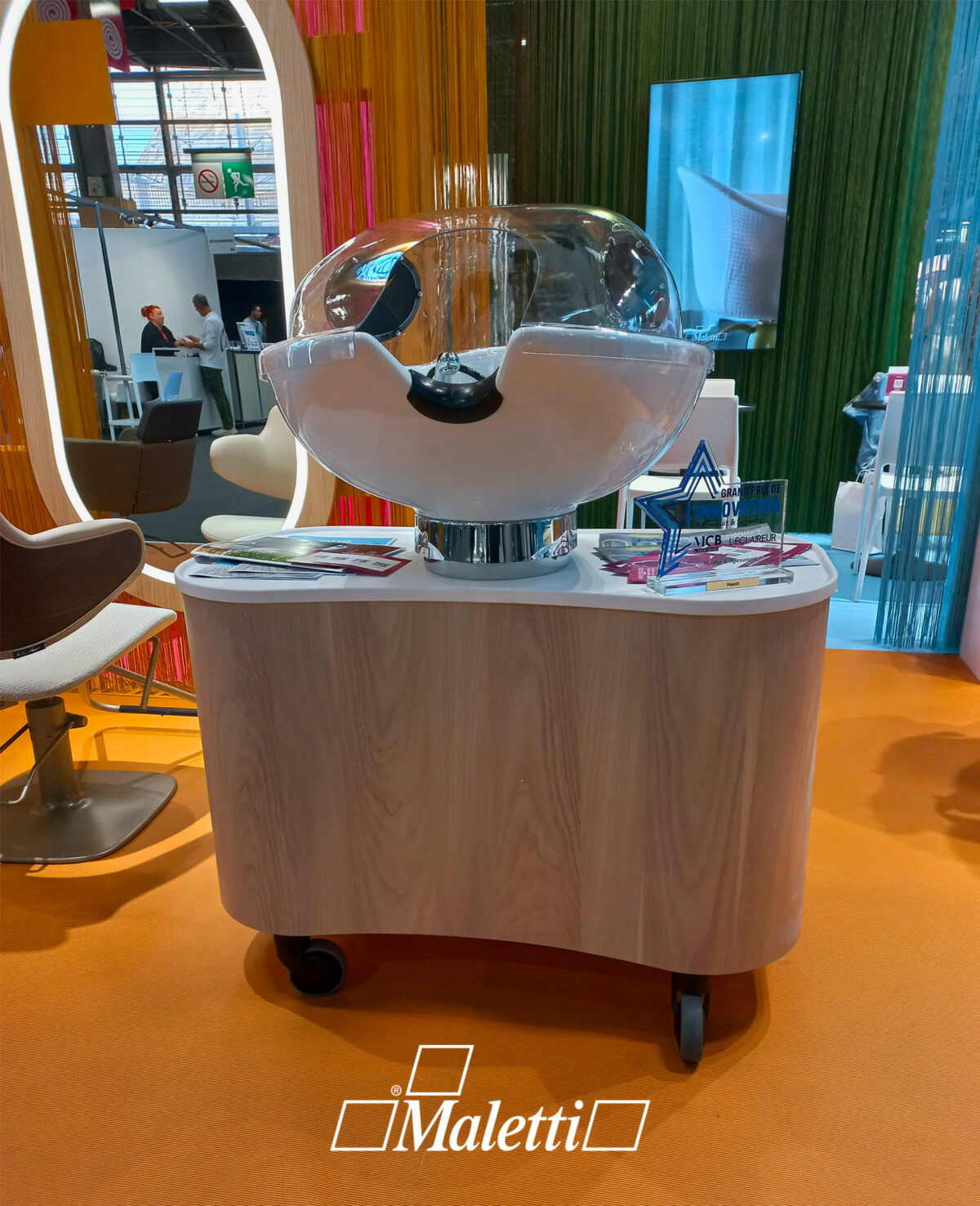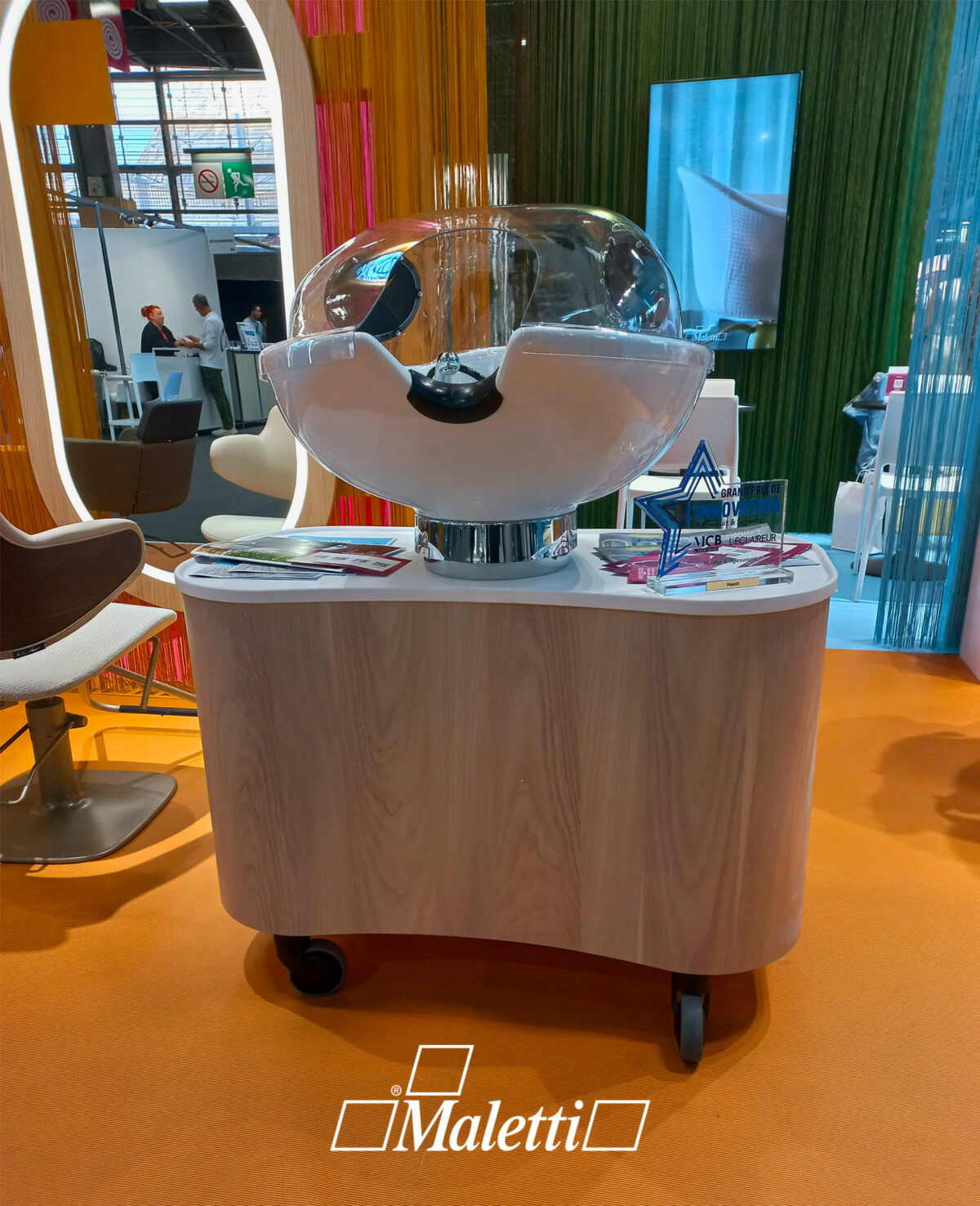 October 10, 2023
HUB wins Grand Prix de l'Innovation
During one of the most important event in the beauty and hairstyling sector, MCB 2023, which took place in Paris at the beginning of September, Maletti won the Grand Prix de l'Innovation in the Mobilier & Agencement category.
The award was given to HUB mobile wash unit, a patented cutting-edge product that makes the hair washing experience completely new and opens up a new market, that of the beauty service offered in any location. HUB can be used in any environment from room service in hotels to spa & wellness centres, from clinics to private residences. It requires no hydraulic connections for its use because it is equipped with an integrated water system and is therefore self-sufficient as well as flexible and easy to maintain. Its flexibility allows for optimisation of space as well as optimisation of operational efficiency. It is provided with a battery that makes it self-sufficient. HUB is supplied with the steam system which results in greater hydration of the hair as well as the scalp, improves hair morphology making it soft, smooth and light, and finally guarantees greater nourishment of the hair with the product used.
With this award Maletti has once again demonstrated that it is a leader in the hairstyling sector, focusing on innovation and product quality, confirming the excellence of the Italian brand.
---