Welcome to the future of Beauty Design
HUB is the Maletti Group's innovative system, conceived in collaboration with Rossano Ferretti and designed by the Giovannoni Design studio, which responds to the needs of the salon of the future. The device is also designed to meet the needs of freelancers, spas, hotellerie and private villas.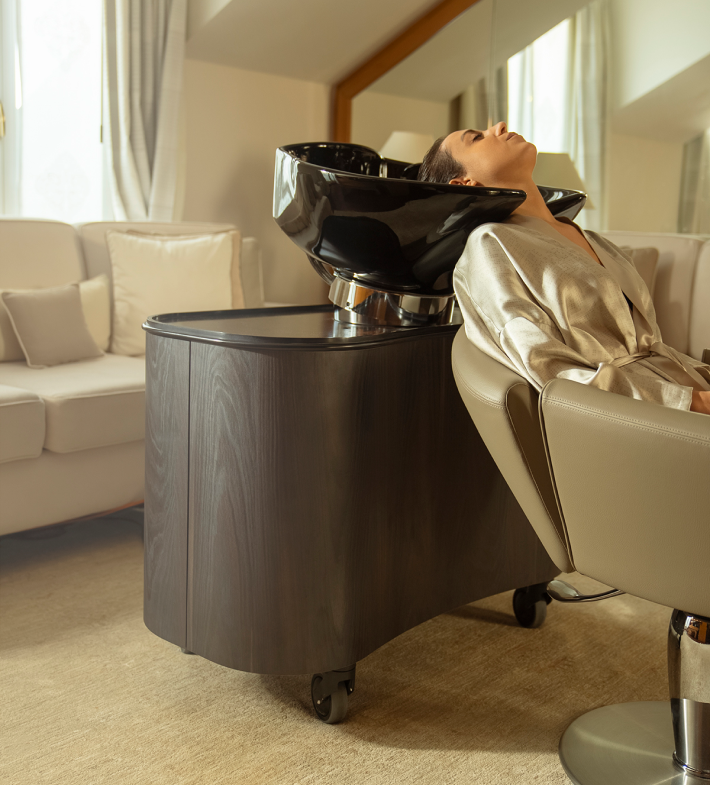 The HUB is powered by electricity and a lithium battery (optional) with a duration of up to 20 cycles of use, a water storage-disposal system that allows it to be used anywhere without the need to create water and electricity connections, a light and functional structure for storing "tools" (gowns, combs, products, etc.) and four pivoting wheels (two of which have brakes) that allow it to be moved easily on any surface.
HUB is the only self-sufficient mobile wash station in the world.
The prestigious Cheval Blanc Hotel in Paris, part of the LVMH group, is the first hotel to include the HUB in its list of wellness services and to bring the salon's treatments directly into guests' suites.

The designers of the collection:
Studio Giovannoni Design