The collection, inspired by a classic design, has among its main pearks a strong versatily. This creates a confortable space while balancing tradition and innovation.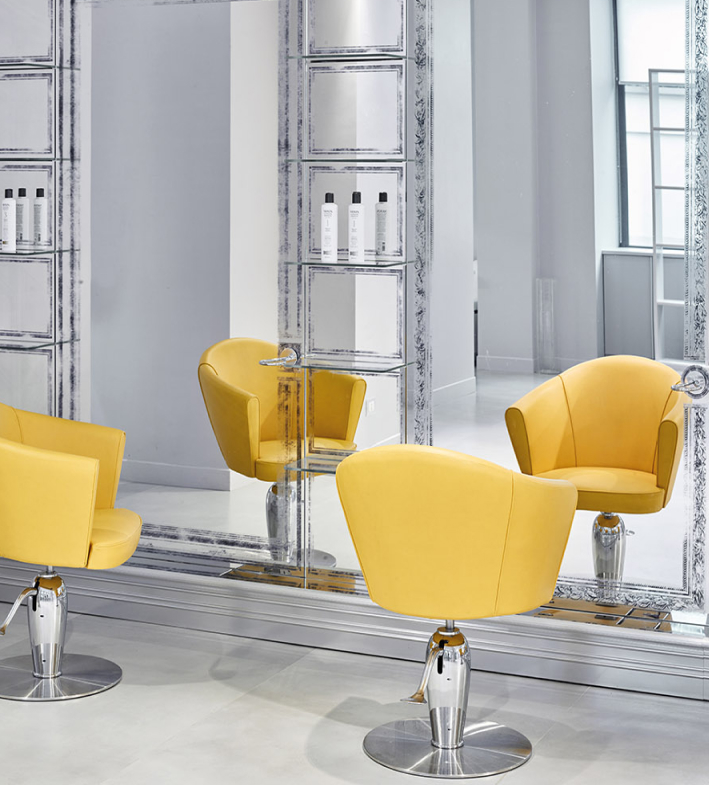 The sofa design has three different sittings which could be freely combined. Developed from the same concept, the hair washing chairs were inspired by classics such as Carrosse and Bergère sofas, and they can also be bonded into three different arangements. New shelves and working tables codes were included into this collection so that seats can be better adapted to new spaces while creating new layouts.
The broad color range allows an even stronger personalization of this product so that it can answer all the contemporary project needs.
The products of Bohème collection
The designer of the collection:
Elisa Gargan Giovannoni