100% SAFE
100% Safe is the innovative air sanitisation and disinfection line for personal items designed by giovannoni design and produced by Maletti Group.
Maletti Group presents 100%SAFE, a range of products designed to respond to the ever increasing demand for health safety in our daily lives. The entire range of sanitising products exploits the action of germicidal UV-C rays emitted by special LED lamps installed inside them.
Compared to the chemical solutions generally used for surface disinfection, the use of UV-C technology guarantees the destruction of the genetic structure of bacteria and viruses and a deep and constant sanitising action when the devices are in operation, even in the presence of people.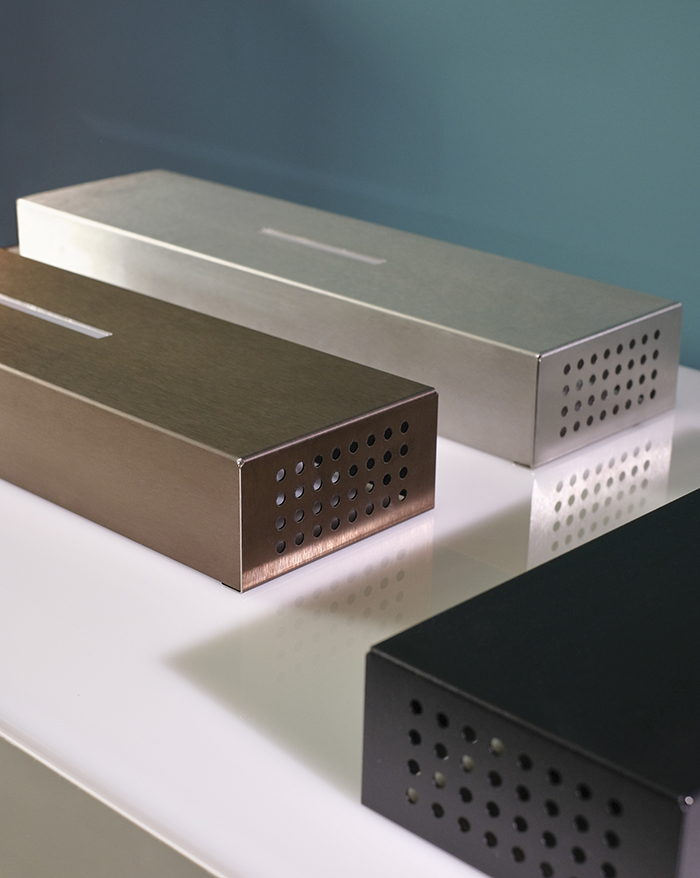 The products of the 100% Safe collection
Designers of the collection:
Giovannoni Design