Sterilize, sterilize, sterilize.
If before, in salons and beauty centers, it was a daily action to be carried out with a certain care and attention, today it has become almost a mantra to be repeated over and over again.
To protect customers and operators. Even more so.
In a complex situation like the one we are experiencing, where in every moment of the day, we have to pay attention to where we go, what we do and what we touch, some tools can be useful to help you in your work as hairdressers and beauticians.
In fact, it is important that even objects, and especially, work tools, are properly sanitized and sterilized. For this reason, Maletti offers you a series of devices that can become real allies against bacteria and possible viruses.
First of all, Ecosteam. Created to produce hot steam at 100° and for hair treatments, it can also be used to sanitize materials and surfaces of workstations that cannot be treated with chemical products. Extremely handy and lightweight, it is easy to use. To sterilize work tools instead, we find many other devices from the 100%safe salonfuture.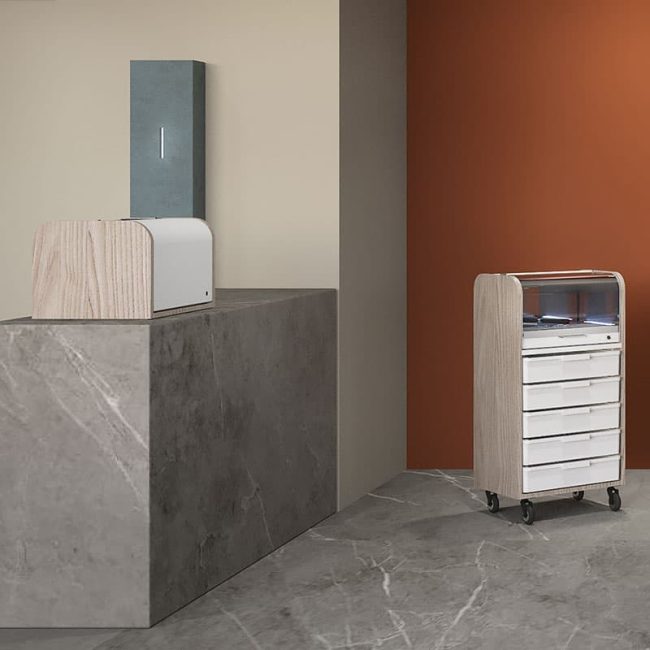 UVC-Scrigno, for example, is the sterilizer that uses the UV-C technology combined with the nebulization of liquid disinfectants, based on quaternary salts. The tool is available both for worktops or on a trolley.
A useful alternative can be the Autoklave which, at temperatures above 120°C, sanitizes all unbagged metal tools (scissors, shavers etc.). The process takes place through the production of saturated steam under pressure.
UVC-Manhattan is the innovative service trolley with UV-C technology for the storage and sterilization of heat sensitive instruments as combs. We also find UVC-Hot Caby that uses a double UV-C hot and cold technology, to sterilize not only tools but towels and clothing also.
To close the circle, Steryl Seal allows objects to be protected by wrapping them in packets that keep them safe from external contamination.
Ask for more info about these products to the email address: info@malettigroup.com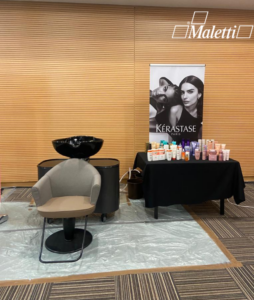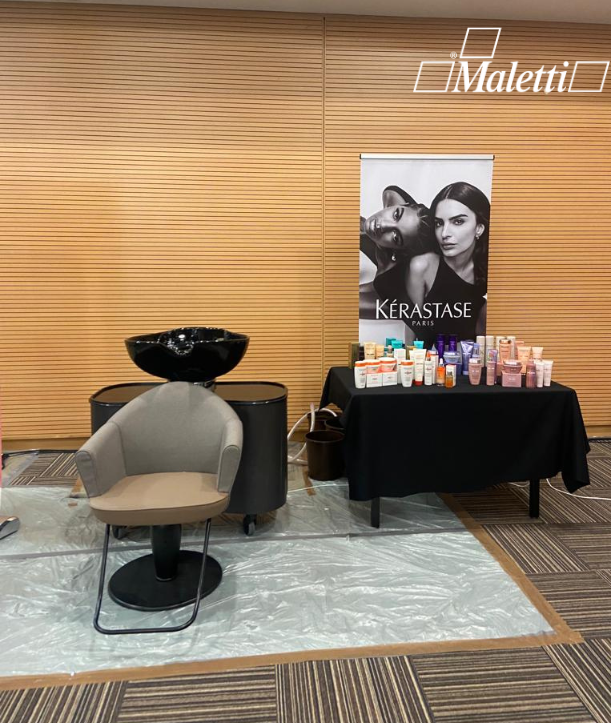 Compagnia della Bellezza empfängt Maletti als Partner während des von der Akademie organisierten Masterkurses.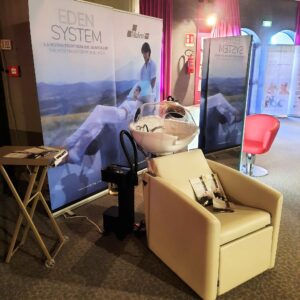 Das neue TV-Format von Mediaset, das den Schönheitsexperten gewidmet ist, wurde auch in der Toskana vorgestellt.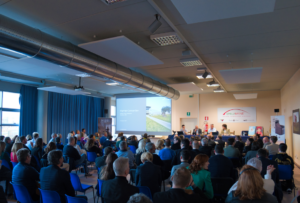 Die Partner Convention 2023 fand am Samstag, den 18. März, am Sitz der Maletti-Gruppe in Scandiano statt.