Globo: the revolution in totally safe wash units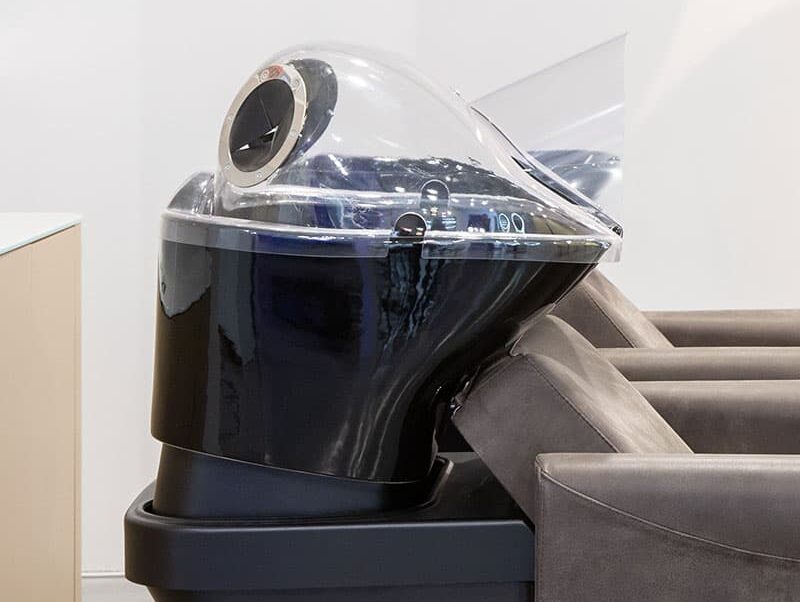 Protecting ourselves and our customers. This is the prerogative of every Maletti's concept, in a perspective of safety in hairdressing salons.
In the 100%safe salon future, we have therefore included some devices that make the different workstations completely safe from any external infection threat. For this reason, we have not only tried to reduce unnecessary movements inside the salon, but we have also created special product formulas to guarantee total safety for every gesture and action of the hairdresser.
Globo, a revolution for today and tomorrow, is the hood with transparent plexiglass visor that allows a real physical separation between hairdresser and customer, who can therefore stay without a personal mask during the treatment.
Globo, which can be mounted on every type of wash unit from Maletti's range, consists of the igloo hood and a transparent visor for the customer, removable and open on the top to avoid claustrophobic problems.
The hood is made of shockproof plastic material, it can easily be sanitized with ordinary sanitizers and also hot steam, produced directly during the hair washing phase. Moreover, the extremely ergonomic shape and the back access openings allow a total freedom of movement for the hairdresser, who can comfortably work in total safety.
Globo is therefore the symbol of the innovation that Maletti is pursuing in the scientific and technological field, with the creation of devices that have safety as their main leitmotiv, for the beauty sector but not only.
For more information about the product, write to info@malettigroup.com!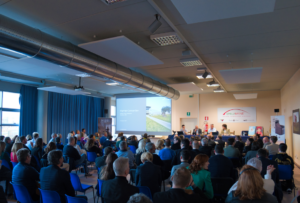 A edição de 2023 da Convenção de Parceiros teve lugar no sábado 18 de Março na sede do Maletti Group em Scandiano.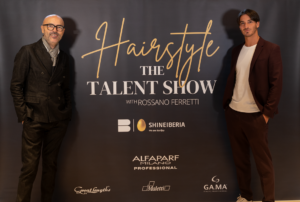 Maletti, um líder no sector do mobiliário de cabeleireiro, patrocinará o primeiro programa de talentos HairStyle, a ser exibido em 2023.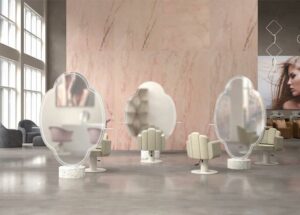 Apresentada pela primeira vez na prestigiada feira Cosmoprof 2022, a colecção é constituída por espelhos de parede e espelhos centrais.