Maletti Group is 85 years old
1936 – 2021: Maletti Group celebrates its 85th birthday. Born in the heart of the Emilia region, in Scandiano, the company is a reference point in the sector of furnishings for salons and beauty centres since its foundation. A reality that has successfully carved out its space in the Italian and international market, spreading its taste for design and its vision of the environment, all over the world. Without forgetting its roots: in fact, the Made in Italy represents one of the company's flagships that produces furnishings characterized by typically Italian quality and tailoring.
85 years of design. The group's knack for trends has allowed it to write a small part of the International design history. Important collaborations with world- famous designers have been part of Maletti Group's activity, since the 70's. This has resulted in unique and wonderful collections that embrace different styles, trends and periods, but which are always current and timeless.
For the salons of yesterday, today and tomorrow. 85 years of innovation.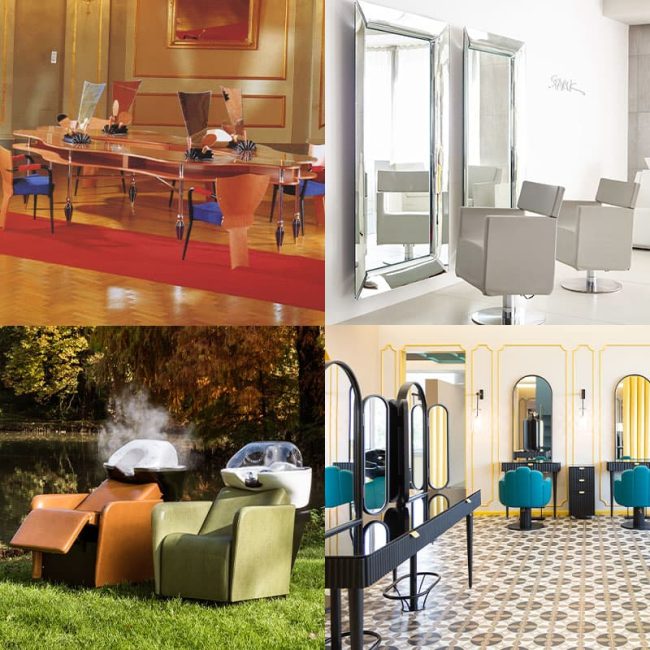 Maletti Group has always been a visionary and revolutionary company that has been able to foresee trends and needs of the well-being world, by creating advanced and innovative solutions. Cutting edge ideas, for today and tomorrow, which, for 85 years, have been representing the key for success of the group, appreciated all over the world for its visionary and revolutionary qualities.
85 years of challenges, success and projects. 85 years of challenges, where the company has always demonstrated its value and expertise.
85 years of success with collections and products that have been sold and spread thanks to the commercial network created over the years.
85 years of worldwide projects that have chosen Maletti Group as a partner for furnishings.
And in the end, 85 years of people that have loved the company and been part of it, leading it to grow more and more and become what it is today.
2021: an important year to reflect on the past and the future. Designing today to build tomorrow: the objective that Maletti Group has been pursuing since 1936.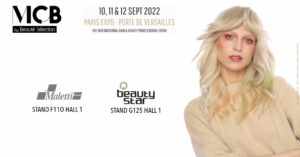 MCB Paris est le principal événement international dans le domaine de la beauté qu'aucun professionnel du secteur ne peut manquer. Le groupe Maletti sera également présent lors de cette édition qui se tiendra les 10, 11 et 12 septembre 2022 au salon de Paris.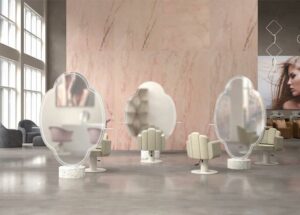 Présentée pour la première fois en mars 2022 à Cosmoprof à Bologne et il y a quelques semaines au salon le plus important de France, MCB à Paris, la collection se compose de miroirs muraux et centraux.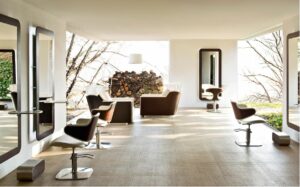 Créer du mobilier pour salon de coiffure durable et écologique est un devoir social pour protéger la beauté de la planète, ainsi que celle des clients.